It's been pretty amazing 'round these parts! I finally reached 100 followers on my TPT page and I reached 100 followers on my blog! I am beyond excited! Thanks to everyone! As you may or may not know, my TPT store anniversary and blog anniversary are next month so I'm glad to have reached these accomplishments! Being that I met my goal of 100 followers, make sure you come back on Friday for Freebie Friday because I will be giving away a product I haven't even put in my TPT and TN stores yet. You don't want to miss it!
I've also received a few awards! Lauren from Teacher Mom of 3, Sara from Miss V's Busy Bees (love the name!), and Kristen from A Day in First Grade all awarded me the one lovely blog award.
Once you receive the award, you must follow 3 rules:
1. Follow the person that gave you the award
2. Link back to the person that gave you the award
3. Pass the award on to 15 new bloggers
Here are the blogs I am passing the award to. They may not all be new but I'm shouting them out anyway! Please click on their buttons to visit their blogs!
Mackey's Classroom

My Heart Belongs in First
2 Crazy Texas Teachers
First Grade Lyon's Den
Luckeyfrog's Lilypad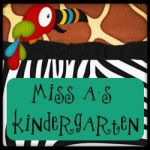 Miss A's Kindergarten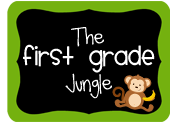 The First Grade Jungle
My Not So Elementary Life

Live, Laugh, and Love to Learn
And finally Mrs. Tabb from Another Day in First Grade
A few more things…I mentioned my anniversary next month and I plan on doing a HUGE giveaway. If you are interested in donating a product to give away please let me know! The benefit are exposure for your blog/store and of course my appreciation!! Just email me at mrsmcla@gmail.com if you would like to help with the giveaway! I really appreciate it!
Lastly, my thought of the day…
Enjoy your day and check back tomorrow for Link Up Thursday!