Has your Thanksgiving turkey been digested yet? Have you recovered from your black Friday shopping? Hopefully, the answer is yes because I huge sale is taking place on Teachers Pay Teachers starting tomorrow!
Teachers Pay Teachers is running a cyber Monday sale starting tomorrow, and it will extend to Tuesday as well. With TPT's discount and my own discount, you can get everything in my store for 28% off! WOW!
Here are some of my latest products that you're going to want to put in your basket!
Christmas Frenzy is a large collection of center activities, worksheets, and crafts for your classroom. At almost 200 pages and more than 20 activities, you'll have more than enough for your students to do. I've discounted this product until October 30th. So if you grab it tomorrow or Tuesday, it will be even cheaper! I'm so excited about this product for my classroom, so I know you'll enjoy it! View Christmas Frenzy here.
If you have checked out the other Bingo games in my store, then you will be happy to have Christmas Bingo. In the same style as the other Bingo products, students will create their own Bingo cards using Christmas words. View Christmas Bingo here.
Animal ABC Order is a fun way for your students to practice putting words in alphabetical order. For some reason, this is a tricky skill for students. This is an exciting way to help them learn. View Animal ABC Order here.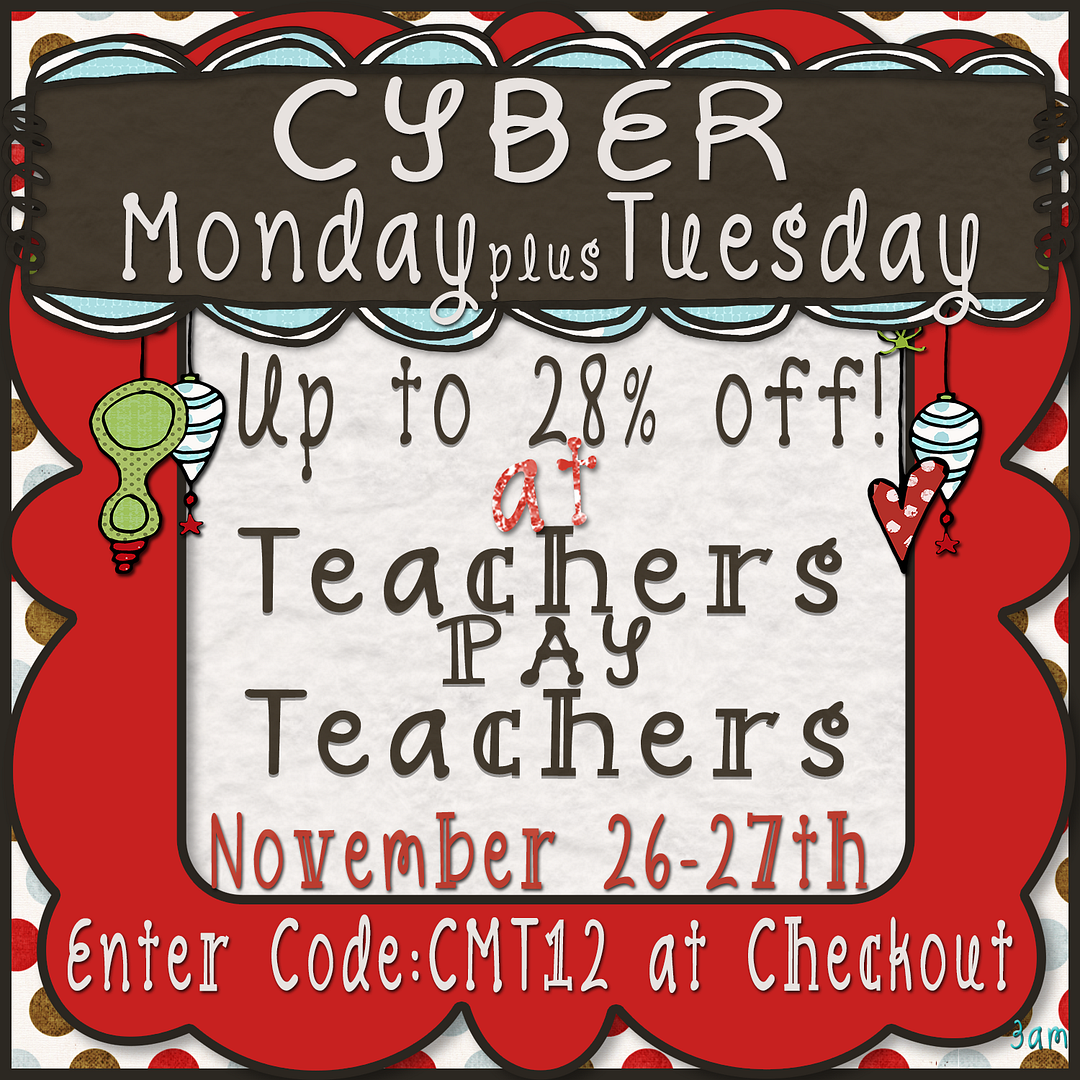 I linked up with the 3AM Teacher, who is organizing a list of all of the wonderful people who will be having sales. Here they are below!
I've been busy pinning away on Pinterest lately. I created a collaborative board called Shameless Promotions where you are free to pin anything to promote your store, blog, giveaway, or anything related to you! You can view and follow the board here, and if you'd like to be added to the board just email me at mrsmcla@gmail.com with your Pinterest url. Have a happy Sunday evening, and see you tomorrow for the sales!